Video Org Integration
Lead projects that fed into company strategy at the time: Being the platform for the world to answer the question "What's happening around the world right now?" Live Video was an integral part of this focus, both for citizen journalists and the revenue-driving partners, who created content only for Twitter. The highlight of my experience was Timestamps for Live Video, sharing a moment from a live video.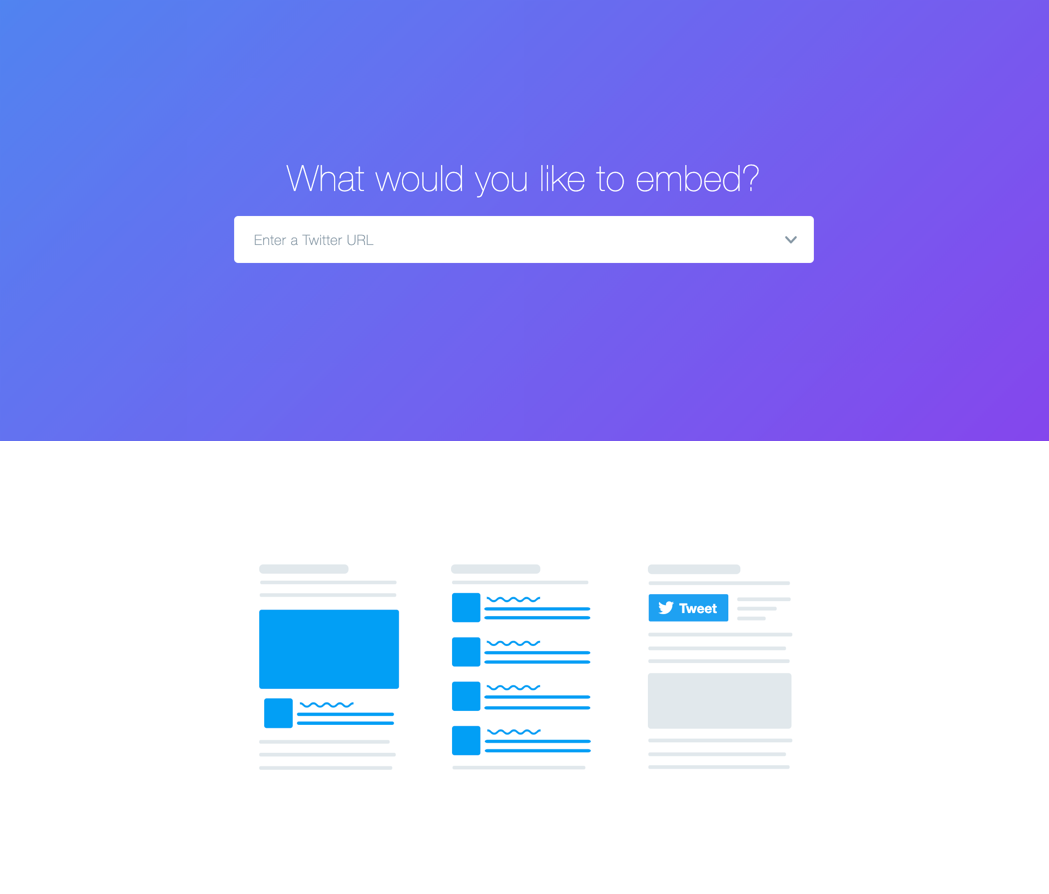 Lead Designer for Publisher Platform
Twitter Publisher Platform constitutes the top of funnel for the Twitter app with ~1B monthly users. I crafted the roadmap along with the other leads on the project. My design solution for a new CTA increased click-through rates by ~100%.
Collaborated with Brand Studio
Twitter's in-house brand studio and Publisher Platform worked closely to bridge company's public brand with the look and feel of the product. I worked with our Content Writer to convey the main value propositions of becoming a Twitter user, in the Embedded Tweets as well as Logged-out Experiences. My design solutions improved the logged out experience and conversations.
Prototyping Initiative
Organized introductory and advanced prototyping and coding workshops, lectures, and prototyping office hours to inform the Design Studio on best practices. Spoke at the Global Twitter Conference on the power of prototyping for formative user research to make informed product decisions.